Day 1 :
Keynote Forum
Visiting Professor &Vice-Dean, ShanghaiTech University, China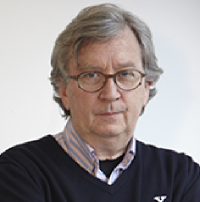 Biography:
John Balfour McIntosh is a Visiting Professor and, Vice-Dean of School of Creativity and Art at ShanghaiTech University, China from October 2017. He earned his Master of Fine Arts at Yale University and, is a Fulbright Specialist, Board of Directors of Visual Effects Society NYC. 1998 -2017, he founded and served as chair of BFA Computer Art, Computer Animation and Visual Effects program at the School of Visual Arts NYC. During his 19 years in office, the BFA Computer Art program has developed into the largest full-time computer animation degree program in New York and has become an internationally recognized digital arts program.
Abstract:
The concept of human motivation in CG character verses that of a skilled method actor, speaks to a central issue of computer graphics. Namely, how do animators convey genuine emotion when there is no inherent emotional depth (from a CG character). In fact, the CG character is nothing but a wire-framed shell. The surface of the character is less than skin deep. There are no experiences or emotions for the character to draw from to create a genuine, emotive performance. The CG character is a puppet and the animator the puppeteer.
In computer graphics (as a technology dependent, creative medium) it is inherently difficult to portray genuine emotions. Yet when an outstanding animated performance is married to classic cinematic principles the emotive power of animation particularly in the synthesis of lighting, sound, gesture, expression and character performance can be genuine and powerful. Although, not yet equal to a brilliant live-action performance from an actor, in terms of the depth of emotion and the apparent spontaneity of a performance.
Keynote Forum
Producer / VFX Supervisor, Toei Animation, Japan
Keynote: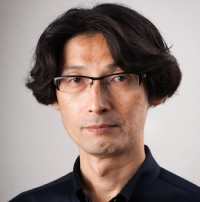 Biography:
Koichi Noguchi is a Producer and VFX Supervisor at Toei Animation, Japan. He also is studying as Postdoc at Nihon University, Japan. He is a leading producer, CGI Director and VFX supervisor, he has designed, directed animation and VFX sequences for USA and Japanese movies for over a hundred feature films, 'Species (1995)', 'Godzilla: Final Wars (2004),''One Piece: Baron Omatsuri and the Secret Island (2005)', 'Digimon Savers (2006: TV Animation)', and 'Expelled from Paradise (2014)' to name a few. Besides features, he has lent his expertise across various verticals: art installations, new media, and commercials.
Abstract:
TBA