Day 2 :
Session Introduction
Full Professor, University of Calgary, Canada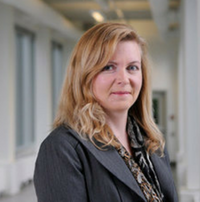 Biography:
Marina L. Gavrilova is a Professor in the Department of Computer Science, University of Calgary, a Head of the Biometric Technologies Laboratory and a Board Member of ISPIA. Her publications include over 300 journal and conference papers, edited special issues, books and book chapters in the areas of image processing, machine learning, biometric and online security. She has founded an international conference series with LNCS/IEEE, co-chaired a number of top international conferences, and is Founding Editor-in-Chief of LNCS Transactions on Computational Science Journal. She is on the Editorial Boards of the Visual Computer, International Journal of Biometrics, and six other journals. She has given over 50 invited lectures and tutorials at major scientific gatherings and industry research centers, including Stanford University, SERIAS Center at Purdue University, Microsoft Research USA, Oxford University UK, Samsung Research South Korea, and others. She has a number of awards, professional designations and media apeparances.
Abstract:
Rapid development of machine learning methods opened the door to a new class of fast and reliable identity management solutions, and forever changed the research landscape. One of the applications where benefits of using machine learning methods are on the full display is in image and video processing. This invited lecture will discuss recent trends, state-of-the-art methods and applications of machine learning in security and medicine. Traditional definition of biometric security research is recognizing someone's identity from collected biometric data, which includes physiological, behavioural, soft, or social traits. Physiological features can be often collected visually (facial image, ear, iris etc) or through some specialized devices, such as infrared sensors, remote temperature measuring devices, and so on. Behavioural characteristic include the way a person walks (gait), the way person talks (voice), the way person writes (typing patters, keystroke pressure) etc. Soft biometrics include easily collected but not so unique data, i.e. age, gender, height, weight etc. Area where the development of new technologies can have a very tangible effect on society is security and medicine. It is generating a lot of interest and getting traction in biometric research, as well as in related fields looking into human interaction, physiological studies, user profiling, pattern recognition, authorship identification and collective intelligence. This lecture outlines one of the first studies that looks at integrating KINECT sensor image and video processing based on a human gait with activity and emotion recognition. Applications and impact on patient physiohterapy rehabilitation through continuous progress tracking and visual data analytics are also discussed.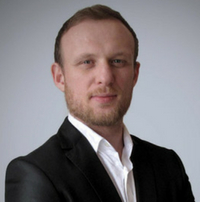 Biography:
Awane Jones is a CEO of Phenomena a technology and creativity company that develops Immersive Adventures. He is the President of Zone3 (VR) and the founder of 'Merchlar', a company that pioneered the Augmented Reality (AR) and Virtual Reality (VR) sector in Canada. A Co-Founder and former partner at 5thWall agency and the Montreal Chapter President of the VR/AR Association. He is also a bilingual keynote speaker and have presented at several international conferences including SXSW, C2, G20, Capital Innovation Défi MTL etc. His award-winning agencies, have built immersive experiences for a number of high profile global brands such as Universal Pictures & Twitter. Considered a thought leader in the field of AR & VR, he writes a technology blog on Huffington Post.
Abstract:
We're witnessing the dawn of a new era in media. Soon, virtual/augmented/mixed reality technologies will reshape how we interact with content and each other. Today, however, these emerging technologies are characterized by solitary, in-home experiences for early adopters. To become truly meaningful, VR must get out of the basement and into the streets.
In this talk, as pioneer in the field AR&VR will be speaking on Location Based Entertainment and the future of these technologies.
Founder and CEO of 360in360 Immersive Experiences, UK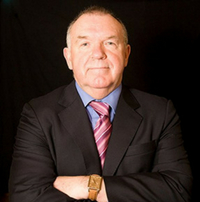 Biography:
David Wortley is an Founder and CEO of 360in360 Immersive Experiences, Futurologist, Keynote Speaker, Entrepreneur, Writer, Entertainer, Gamification Guru, 360 Video Pioneer, Thought Leader, Drone Pilot, Business Coach, Mentor, Facilitator, Early Adopter, Broadcaster, Photographer, Visionary, Philosopher, Pragmatist, Innovator, Optimist - these are the amongst the many roles and attributes he has experience of and passion for. He is the CEO and Founder of GAETSS (www.gaetss.com), a consultancy on the strategic use of Gamification and Enabling Technologies for the transformation of business and society. He is a recognised authority on the practical application of gamification and enabling technologies to address global challenges in areas such as health, environment and education. He is a serial technology innovator and has been a pioneer of emerging technologies for over 30 years. He is an expert advisor to the European Union and an accredited business mentor. His specialist expertise is in the commercialisation of disruptive digital technologies. He is a passionate user of wearable technologies for health and wellness applications and a Founding Council Member of the International Society for Digital Medicine (www.isdm.org.cn).
Abstract:
The consumerization and growing ubiquity of 360-degree technologies for capturing and publishing immersive images, videos and audio has created a series of disruptive opportunities and challenges for developers of immersive education solutions. This presentation looks at the latest developments in 360-degree and dependent technologies to reflect on the likely implications for the future of computer graphics and animation in education.